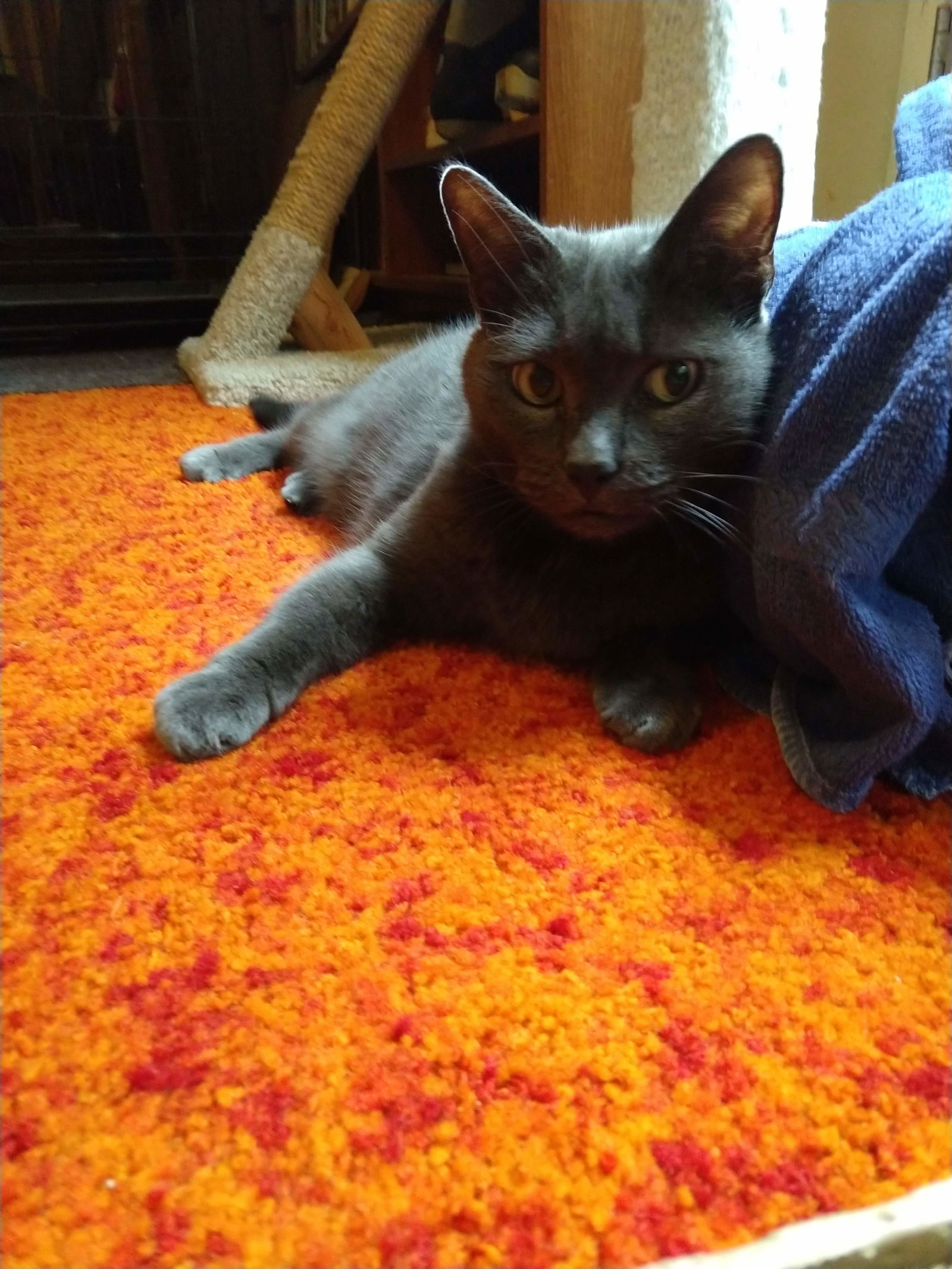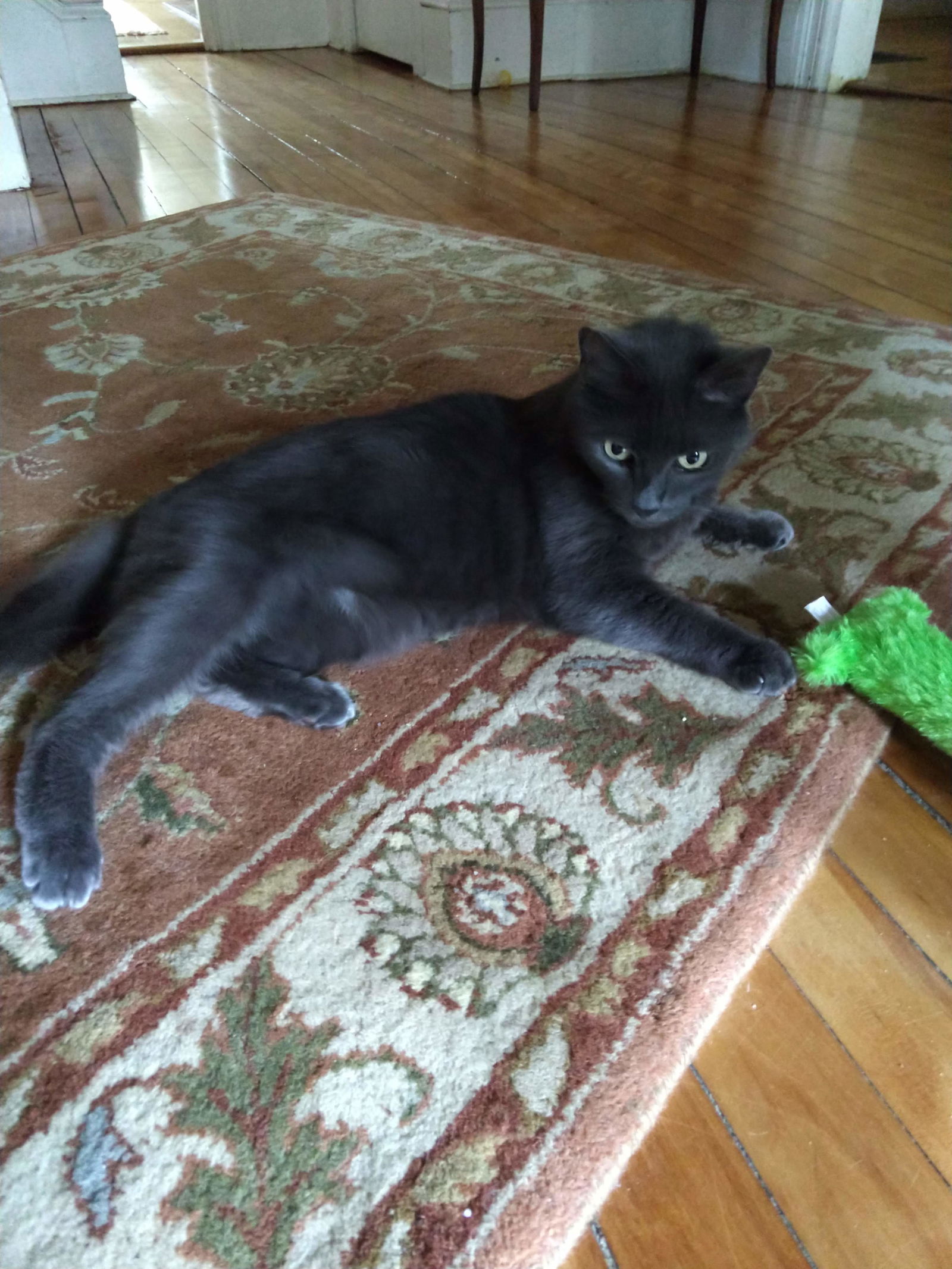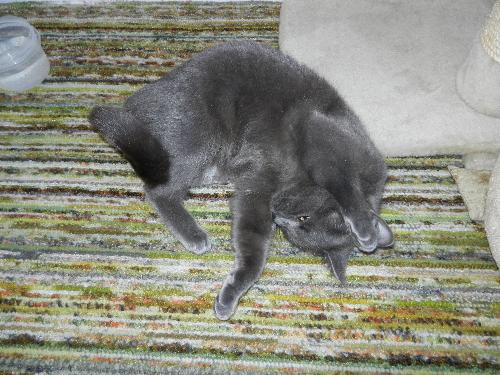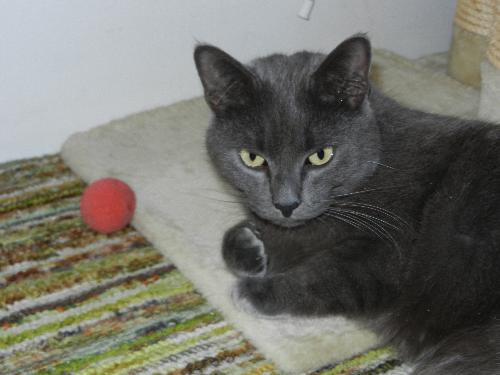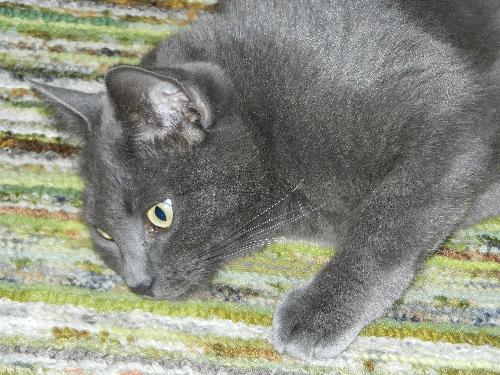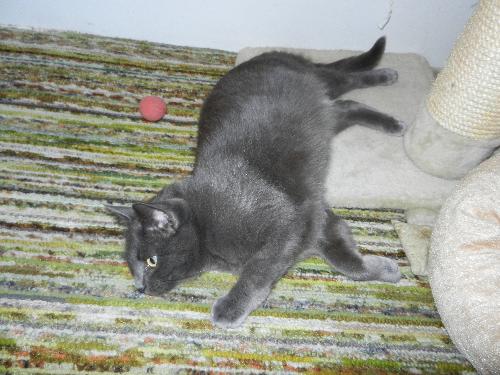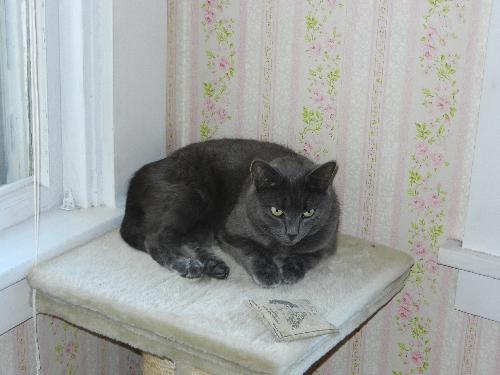 Myra (Russian Blue / Domestic Short Hair / Mixed (short coat))
About the shelter
Protection of Animals in Wakefield Society, Inc.
411 Lowell Street (Mailing address: 383R Lowell Street) Wakefield, 01880
About Myra
Distance: 658 Miles
There is Something about Myra Hey you, my name is Myra and I am your dream cat. I have that certain quality…what do they call it…that "je ne sais quoi" of catdom. I just need to give you my adorable meow and my flirtatious gaze and you will be in love. If that does not work, I plan to rub against your legs. Come on, can you resist such feline adorableness? Or my silky gray coat. When you are not petting or admiring me, we can definitely be playing together. I love to play. I could chase strings, pounce on catnip mice, and run after rolling balls all day long either alone or with you. I also like to climb. The high vantage is my preference, the better to see you and check out everything going on the house. Maybe we could get me a tall climbing structure? Things I don't like? Well, I am not crazy about other cats or dogs. My tail gets all puffy in the company of other pets. We would have to discuss children. If they remind me of little animals, I will probably go all puffy on them. I would really do best as your one and only, but I am open to propositions. All adults are fine, as long as they adore me. But, then, how could they resist me? My name is Myra and I am one of the 3 cats featured in our $5 Friday profiles on PAWS's Facebook Page. I was adopted as a young adult in 2012. My family loved me but had to return me do to their changing health. I am 11 years young. I am friendly and love to rub up against your legs. I'm a "less is more" kind of cat, 3-4 pets then it's good idea to stop. I'll purr up a storm but I may find that 5th pet is too much. Just wait a bit and and try again, I'll be ready for more. As I get to know you, I will hang out on the sofa with you or even eventually climb in your lap I love to play too. I'll still leap for dangly toys. I've been a solo cat for so long, I should stay that way. I'd be a great companion to some one who knows cat body language. I am so happy that one of the 3 cats profiled for being returned after 10 years has already found a great new home. Please check me out. I'm ready to find my new one and only.
More about Myra
Age: Adult
Size: Medium
Gender: Female
Location: Wakefield, MA
Altered: Yes
OK w/ Kids: No

Related Pets for Adoption